Yay to Piso fares! I'm off to my happy place (HK where else), so I thought I'd share what's in my travel bag(s)!
To start off:
essentials
; which are basically everything that I actually NEED. (L-R):
Living Proof Prime Style Extender
- a sample I got from Sephora. I ran out of my Alterna Bamboo Kendi Dry Oil Mist (CRAY) soooo I thought I'd take this to try. Any hair product Jeniffer Aniston swears by, I will try. Have you seen her hair? Perfection.
Kiehl's Olive Fruit Nourishing Shampoo
- nothing special; I, however, really like the scent and love how itty-bitty the packaging is.
Watsons All Purpose Tissue
&
Watsons Wet Tissue
(I swear I'm not being sponsored by Watsons!) I cannot go anywhere without either paper/wet tissues. CANNOT. GO. ANYWHERE. WITHOUT. IT. I cannot stress it enough. The number of times I've used public toilets without any tissues in sight is
too damn high
.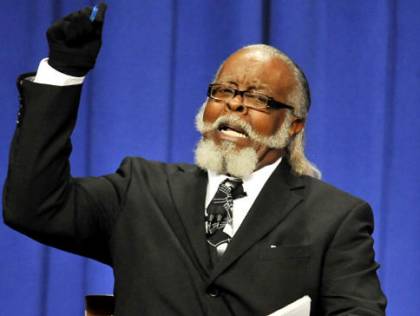 LUSH Ponche
! My heart beats wildly for this shower gel! It smells deliciously spicy; and makes me absolutely excited for Christmas!
Clarins UV Plus SPF 40 Day Screen
- again, a sample from Sephora. I hope this tiny tube is good enough for 3 days.
Sephora Deodorant Spray
- man, I swear have a love/hate relationship with Sephora's check out counters. I don't even really need this, but I just had to buy it. Bah.
Kiehl's Amino Acid Conditioner
- FAVORITE CONDITIONER EVER; makes my hair softer and my curls a little bit more manageable. Oh, if only it isn't too expensive, I would
hoard
. L O V E.
I love plane rides, but my skin doesn't! One time, on the way to HK, my skin began to peel off and
*fall off
lol so
Too Cool For School McGirly Lemon + White Rice Mask
to the rescue! Best to apply the night after the plane ride.. well, duh. GIVE MY FACE SOME MOISTURE BACK thanks.
*In my defense, I was under acne medication then so my skin was as dry as the Sahara desert. No joke. It was gross.
Second part:
makeup
! Things I don't necessarily need but they make me look more human, so of course I'm taking these with me. Don't want to frighten people, yes? (L-R):
Nature Republic Lip & Eye Cleansing Tissue
,
Real Techniques Buffing Brush
(for the bronzer and blushes),
Real Techniques Expert Face Brush
(for the foundation),
Charm Brow Brush
(...for the brows; also my 'secret' weapon for perfectly arched brows).
Stila Merry and Bright palette
because I've currently fallen back in love with it. Great mix of neutral colors? GIMME.
Collection Lasting Perfection Concealer
,
Givenchy Le Rouge Rose Taffetas
(my go-to pink lipstick!),
Bifesta Sebum Makeup Remover
.
Topshop Up In The Air
blush duo. ♥
MAC Strada
to put a little color back on my face (good as a blush or contour).
MAC Deeply Adored
; my favorite red lipstick
ever
. Not pictured:
MAC Cherish
- the best nude
of all time
.
Nature Republic 3-dot Eyeliner
- reminiscent of the Clarins 3-dot liner. Works amazingly well! I don't use liquid liners 'cause I always seem to mess up and ruin my eye makeup (asgdhjklgaaaah) but this made using liquid liner I bought three for Php475... in total. Yay?
Laura Mercier Silk Creme Foundation
, and
Nature Republic Mono Eyeshadow in Brown
. Oh, and
MAC Espresso
for my brows!
I'm probably only going to use half of these, but what the hey. Better to be safe than sorry,
eh
?
How have you guys been? :)